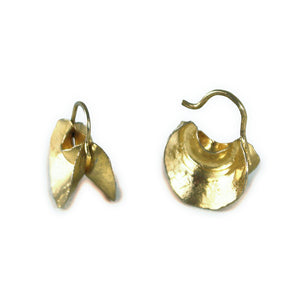 These Fulani Crescent Earrings have slightly warped, half-circular design. Sophisticated and stylish, their golden sheen creates a dramatic accent for any ensemble and are also size suitable for a young princess.
Gold plated bronze. Made in Mali
Please note: Earring are made without a clasp (as shown). This is not a defect. The wire of the hoop earring should be pulled apart & pressed gently to open and close.