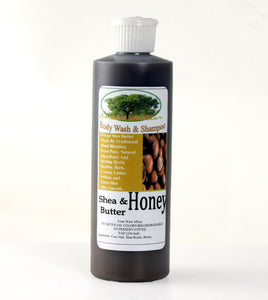 Pure African Shea Butter and African Honey are blended with other natural ingredients to create this astonishingly effective liquid black body wash. Infused with Osun (Camwood) & Aloe Vera, its rich & creamy lather will have you feeling refreshed and silky smooth!
Full of natural ingredients that are also helpful in restoring damaged skin and healing chronic eczema, acne, and dark spots. Unisex & great for any skin type!
Made in West Africa. 
Natural Ingredients: Pure honey, Shea butter, Coco Ash